اين‌طور نبود كه مزرعه قبل از آن شاهد مرگی نبوده باشد، و پشه‌ها هم البته تبعيضی قائل نمی‌شدند. به ديد آن‌ها فرق كمی بيان لاشه و مگس وجود داشت. خشك‌سالی‌ای كه در آن تابستان اتفاق افتاد حق انتخاب مگس‌ها را از بين برده بود. به دنبال چشم‌هايی بودند كه ديگر پلك نمی‌زدند و بی‌وقفه دنبال جراحات و زخم‌های لزج بودند، در حالی كه كشاورزان اهل كيوارا اسلحه‌هايشان را رو به حيوانات اهلی لاغر مردنی گرفته بودند. نباريدن باران به معنای نبود غذا بود و نبود غذا باعث تصميم‌گيری‌های دشوار می‌شد و شهر كوچك، روز به روز، زير آسمان سوزان آبی سو سو می‌زد. ماه‌ها گذشت و، در اين وضعيت كه به سال بعد هم منتقل شد، كشاورزان مثل يك دعا زير لب به خود می‌گفتند: «اين شهر از بين می‌رود.» اما هواشناسان ملبورن مخالف بودند. دلسوزانه با كت و شلوار در استوديوهايی با تهويه‌ی مطبوع تا ساعت شش بعدازظهر كار می‌كردند و گزارش می‌دادند. رسما بدترين وضعيت قرن بود. الگوی آب و هوا اسم مخصوص به خودش را داشت؛ تلفظ آن هرگز به طور كامل مشخص نشد: «ال‌نينو». دست كم مگس‌های لاشه خوشحال بودند. دستاوردهای آن روزشان عادی نبود. كوچك‌تر بودند و دسترسی‌شان به گوشت آسان‌تر بود. البته اهميتی نداشت. همان بودند: چشمان براق، زخم‌های مرطوب؛
---
خرید کتاب خشکسالی
جستجوی کتاب خشکسالی در گودریدز
---
معرفی کتاب خشکسالی از نگاه کاربران
*4.5 STARS*
First things first, applause for author Jane Harper, whos put together this cracking storyline set in the Australian farming community of Kiewarra.
Luke Hadler allegedly killed his wife Karen and young son Billy before turning the gun on himself, but is this tragedy as cut and dried as it appears?
Federal Police Investigator Aaron Falk returns for the funeral of his childhood friend Luke, but he faces animosity and threats regarding the suicide of Ellie Deacon some twenty years ago. Ellie was a friend of Aaron and Luke, but there were rumours that the teenage boys were complicit in her death.
Lukes mother pleads with Aaron to investigate this more recent tragedy as she believes Luke was innocent and that someone else carried out the murders. Aaron joins forces with local cop Sergeant Raco, and so begins this riveting and complex investigation.
Kiewarra is a small community where memories are long and grudges even longer. The characters serve the story well, the plot is compelling, and the fact that the community is suffering a drought of epic proportions only adds to the simmering tensions already in place.
I can unreservedly recommend this excellent debut novel.
*Thank you to Netgalley, Little, Brown, and Jane Harper for my ARC in exchange for an honest and unbiased review*
مشاهده لینک اصلی
---
Wow, this was really a great book! I love it when books which are hyped actually live up to the praise theyre getting, and Jane Harpers
The Dry
definitely did.
This book had everything—great writing, a terrifically evocative setting (I felt hot every time I read it, and it wasnt just because Im running a fever, and I kept expecting everyone I came into contact with to speak with an Australian accent), interesting character development, and lots of twists and turns. Its amazing to think that this is Harpers debut novel, because it felt like a book written by a virtuoso.
Federal Agent Aaron Falk returns to Kiewarra, the small, rural Australian town where he grew up, when he hears that his childhood best friend, Luke, is dead, along with Lukes wife and young son. Actually his return for Lukes funeral isnt by choice: hes summoned by Lukes father, who threatens to bring to light an old secret that Luke and Aaron shared if he doesnt come home. Years ago, their friend Ellie Deacon drowned, but it turned out she was murdered. Luke and Aaron were each others alibi that night, although neither really asked where the other one was. Many in the town suspected they lied.
@Theyd all been so tight. Teenage tight, where you believe your friends are soul mates and the bonds will last
[email protected]
Kiewarra has been ravaged by endless drought and the townspeople are on edge, coupled with the tragic circumstances around the deaths of Luke and his family. Given that Aaron and his father fled the town years ago, after both were accused of being involved in Ellies death, many people in town, including Ellies neer-do-well father and violent cousin, still arent happy to see him.
As much as he wants to get out of Kiewarra as quickly as he arrived, Aaron promises Lukes parents that he will look into what really happened the day Luke and his family died. Partnering with a local police officer, Aaron tries to make sense of who could have been involved, and they both quickly find more than their share of secrets and lies, and Aaron must come face-to-face with an unending supply of childhood memories, some good, some bad. But the more they dig into the crime, the more they uncover, and the more hostile the townspeople become.
Is this crime related to the lie that Luke and Aaron told all those years ago, or was something else afoot? Are those still trying to cause people to suspect Aarons involvement in Ellies death actually involved in Lukes? Did the drought so destroy this town and any sense of hope that someone felt compelled to murder, or did Luke just snap under pressure one day, like so many believe? These are questions Aaron and his police partner need to find answers to, but will danger find them first?
The truth is, a lot of times Im hesitant to read crime or mystery novels where you actually have to figure out who the perpetrator is, mainly because I feel this way:
مشاهده لینک اصلی
---
I sigh with relief when I realize Ive read a 5 star book at last. I sigh with content. The setting was kind of interesting, and I have always believed that pound for pound, Australian literature has been punching above its weight for quite some time.
This book was so good. So freaking good. It doesnt need any words. Not that I have a clue about its reputation...I picked it up on a whim and havent looked back since. This is the writing that will entice millions across the globe.
Its been centuries since the classical revolution, and the empirical golden age, yet the English language seems to be a leader in authors and books. It shows no sign of abating. I hope it will keep on churning books like The Dry centuries after my death.
مشاهده لینک اصلی
---
This was the first book in a new series and I was really surprised on how much I loved this book. The book is utterly addictive, and I found it hard to take a break from it, reading it within a couple of days. Jane has managed to create realistic characters, dealing with very realistic situations. You often feel that you are standing in Aaron Falk's shoes, as you start to feel his emotions moving through your body. My favorite part about this book was how everyone was a suspect. When I had finally settled on a killer, I would have to change my mind, chapters later, and did so throughout the book. Then, when I had discovered who it was, I was shocked at the reasoning behind the murders. I couldnt believe that this was the authors debut novel. I am so happy that this is a series.
It is set in the fictional town of Kiewarra several hours drive from Melbourne. It is a hot, dry prolonged spell and the people are getting antsy as the heat roils around the dusty roads. Things are dying… and people are too.
When a farmer and his family are found shot dead, the community readily accepts that hopelessness and desperation have caused the father, Luke Hadler, to murder his wife and son and leaves his thirteen month daughter alive, before turning the gun on himself. His childhood friend, Aaron Falk, returns to Kiewarra to attend the funeral. Luke's parents beg Aaron, a federal agent with the Financial Intelligence Unit in Melbourne, to look into Luke's finances to see if things were really so dire that he committed murder-suicide. It doesn't take long for Aaron to think things may not be what they seem and, with the help of the local police sergeant, Greg Raco, he begins to investigate the circumstances surrounding the deaths at the Hadler farm.
Aarons return also re-awakens an old mystery from when he was a teenager where his friend Ellie was found dead in the river.
This was an easy five star rating for me. I could easily vision everything in my head while writing my review. It definitely met the Wow factor for me. I cannot wait to read book two in the series.
مشاهده لینک اصلی
---
Holy Cow!  What a wonderful book!  This book definitely had all my senses on high alert while reading this one!  
The mood, the atmosphere, the setting, the tone, the format…..
@Her goodbye as she left was as dry as the
[email protected]
THE DRY by JANE HARPER is an absolutely engrossing and compelling whodunit crime mystery / thriller that drew me in right from the very first chapter to the very last page!
JANE HARPER delivers a clever, atmospheric, suspenseful, impressive, and very descriptive read here which was well-written and told in tandem from a past mystery and linking events of a family murder in the present.  What really grabbed my attention with this story was the extremely vivid portrayal of place and time.  The setting surrounding the dry conditions of this small town in Australia was so vivid that it had me desperately wanting and waiting for the rain to pour!
The novel kept me guessing as the mysteries gradually unfolded, although there was nothing real surprising with the reveal it was the way that the author delivered this story that made this book an exceptional read.  I also really enjoyed Aaron Falk's character and will wait patiently to read the next book in this series.
To sum it all up it was an entertaining, exciting, tense, steady-paced, and a quick read with a very satisfying ending. Highly recommend!!
Review written and posted on our themed book blog Two Sisters Lost In A Coulee Reading.
https://twosisterslostinacoulee.com
Coulee: a term applied rather loosely to different landforms, all of which refer to a kind of valley.
مشاهده لینک اصلی
---
کتاب های مرتبط با - کتاب خشکسالی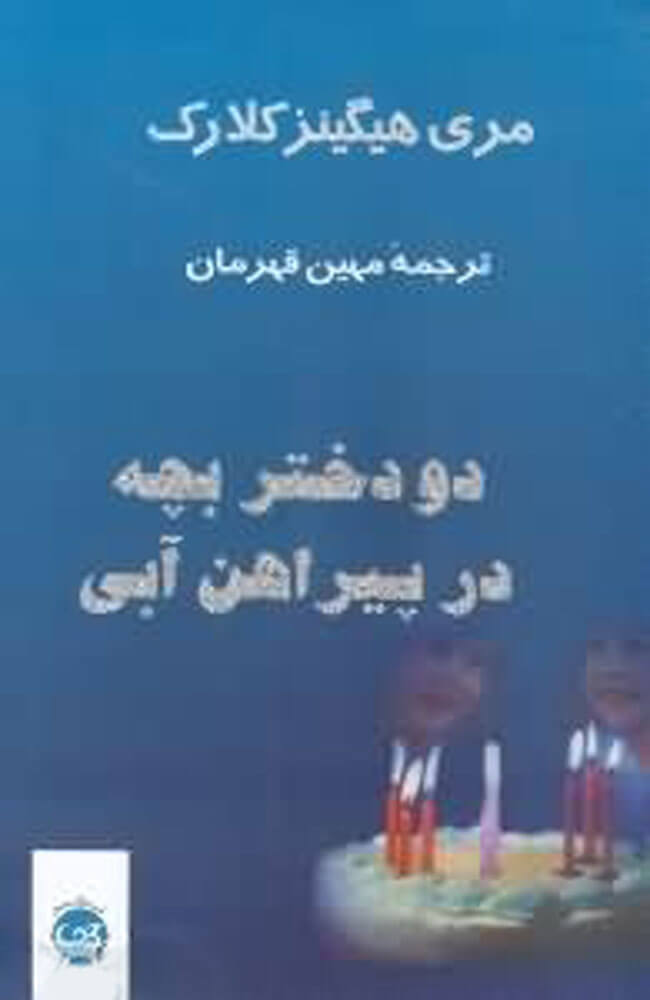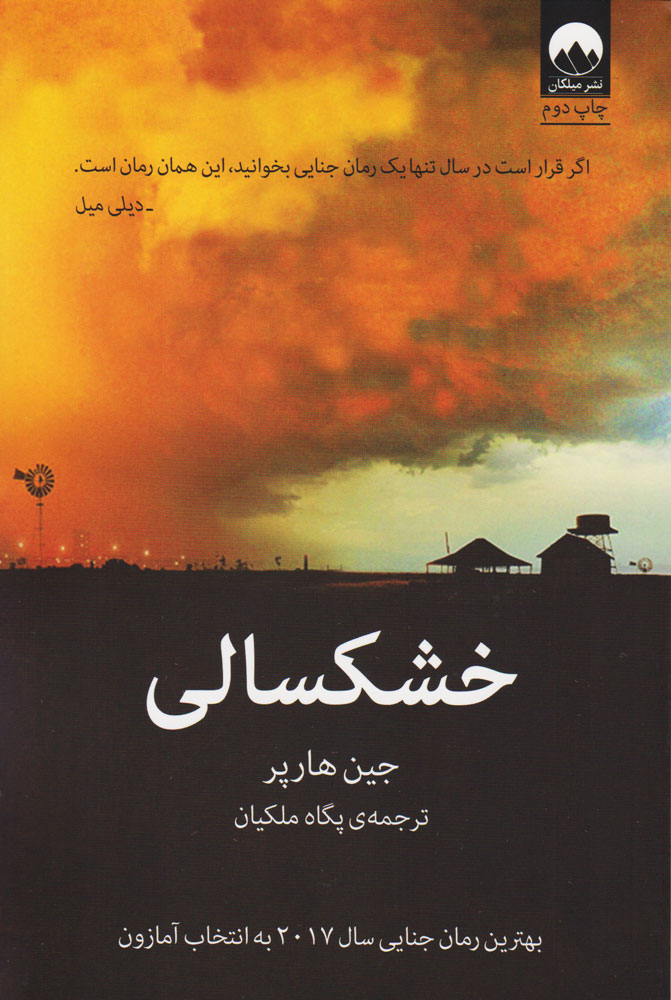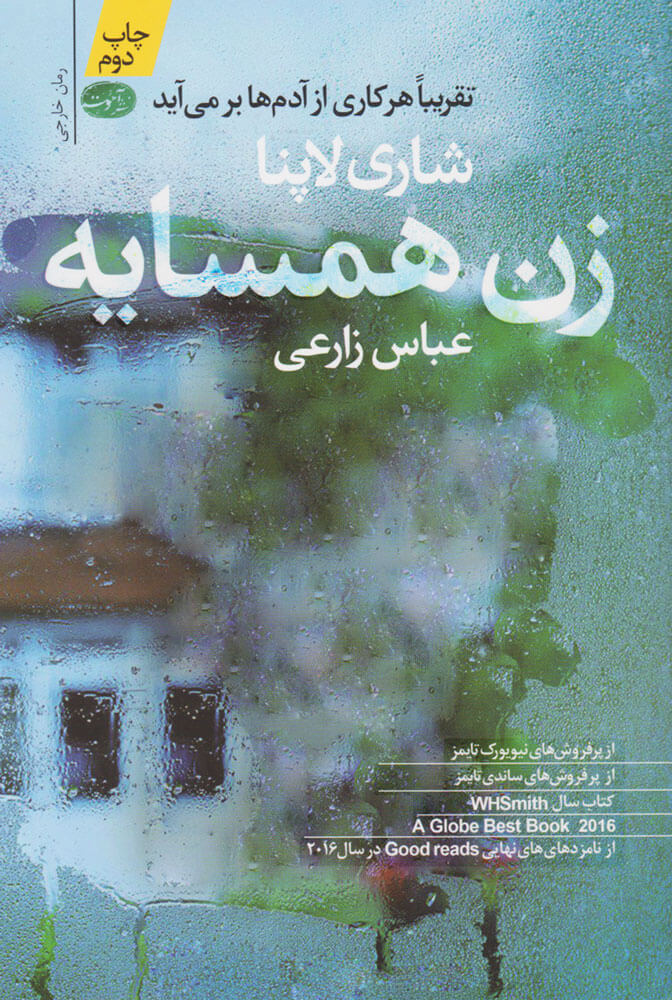 ---
---